At the Hotel Laurichhof in Pirna, interior architecture and design are at the heart of the concept. All 27 suites of the new hotel are completely individually designed and furnished with designer pieces throughout. The suites' spacious bathrooms, deliberate exaggerations and surprises and the showroom principle are very important. Unique in the world is the showroom concept, which allows guests to purchase furnishings. For this concept the Laurichhof in Pirna was awarded the German Design Award 2021.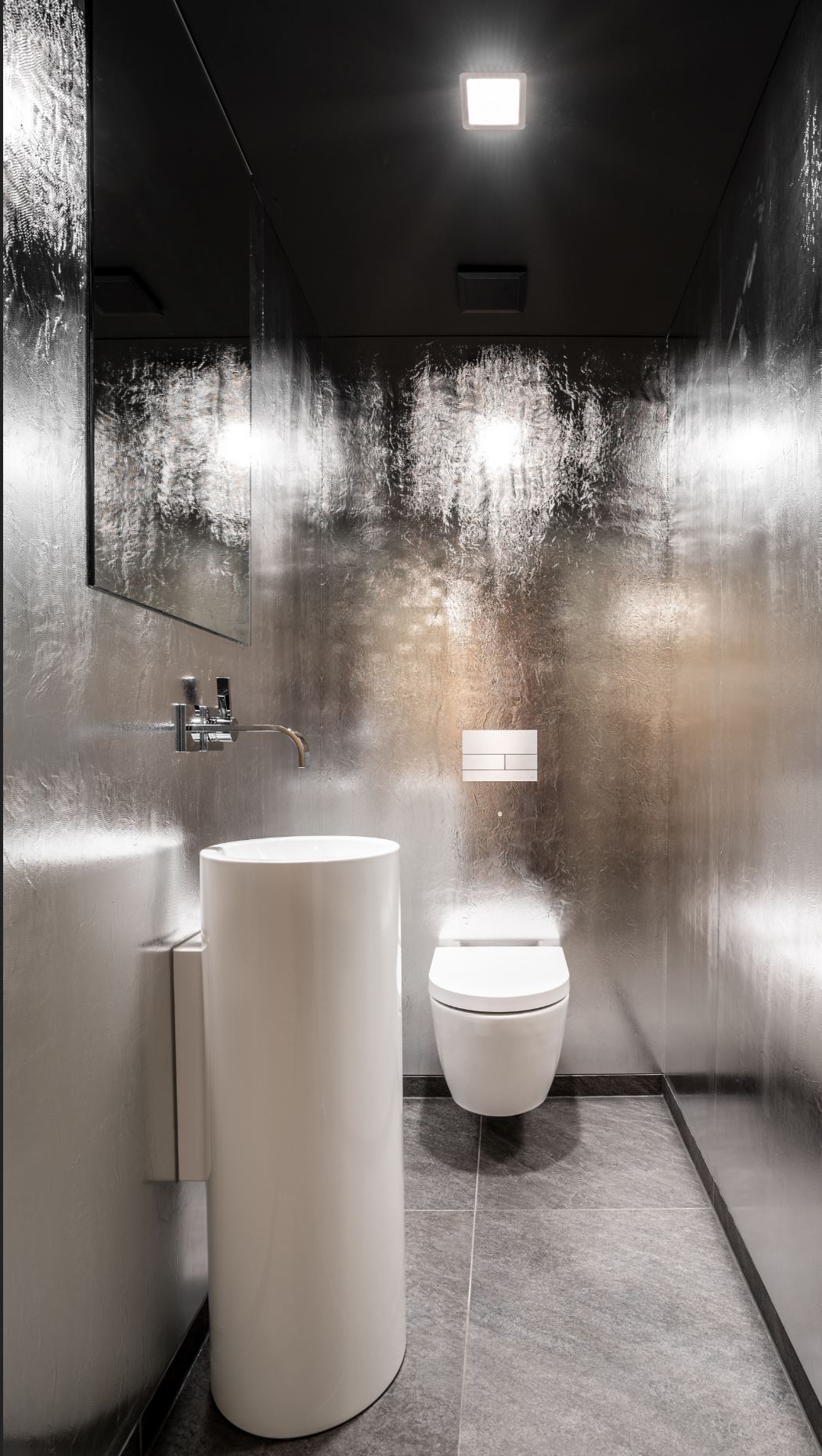 Staging bathrooms with actuator plates
"The bathroom plays a central role, because today it is no longer a purely functional room, but a room of well-being like living rooms, bedrooms or kitchens. Functionality and comfort are the basis on which the design is built to create the unique atmosphere of the Laurichhof," Franz Philip Seidel describes the core idea.
When planning the bathroom, the Seidels therefore paid attention to material, colour and shape of every detail, no matter how small, such as matching colours for joints, sockets and toilet push plates, for which TECEsquare and TECEloop were chosen. Franz Philip Seidel: "The flush plates are a good example of the design significance of purely functional elements in the room. Actuator plates are relatively large and must therefore be well integrated into the concept. If their materiality, colour and shape are chosen consciously, they can either develop great visual power or stand back in favour of the room. In addition, reliable to function and intuitive operation, the large range of TECE products was therefore important for us.."
Shower channels as design elements
Another important element in the hotel's bathroom concept are the shower channels, for which various versions of TECEdrainline were chosen. Design, durability and easy cleaning were the decisive aspects. "Here, too, different design principles show up, depending on, whether the shower channel is to integrate almost invisibly into the room architecture or create a deliberate break. The display of different products was a great help to us in planning," reports Annette Katrin Seidel. A shower channel integrated invisibly into the floor creates homogeneity in the shower area and allows the architects to focus on the main elements. Visual counterpoints, on the other hand, were realised with the help of the grates and covers of the shower channels – from tile and natural stone to coloured glass and brushed stainless steel, numerous options from the TECE display were used. It was also important for the planners, that the bathrooms could be designed barrier-free. Of course, the permanently installed bathroom elements such as the actuator plates and associated TECE cisterns or the shower channels can also be purchased by guests as part of the showroom concept.
"We selected all products, so that individual advice can always be given," says Franz Philip Seidel, "it's clear that the guest can't take these right away from the suite or from their holiday, but the products are then ordered and delivered directly by us."