The issue of hygiene is becoming increasingly important in every sanitary area. Germs often spread over surfaces and functional components that are touched by lots of people. Geberit offers a wide range of non-contact solutions for more hygiene in public and semi-public sanitary facilities and hotel bathrooms.
Avoiding hand contact is particularly important at the washbasin, and this is an area where taps with electronic user identification are ideal. Geberit offers timelessly elegant solutions for this area in the form of the washbasin taps Brenta and Piave. Both are available as wall-mounted or deck-mounted taps, and so can be combined with almost any washbasin design in the hotel bathroom and semi-public sanitary rooms.
Non-contact flush plates such as Geberit Sigma80 or automatic flush triggers are perfect for WCs and urinals.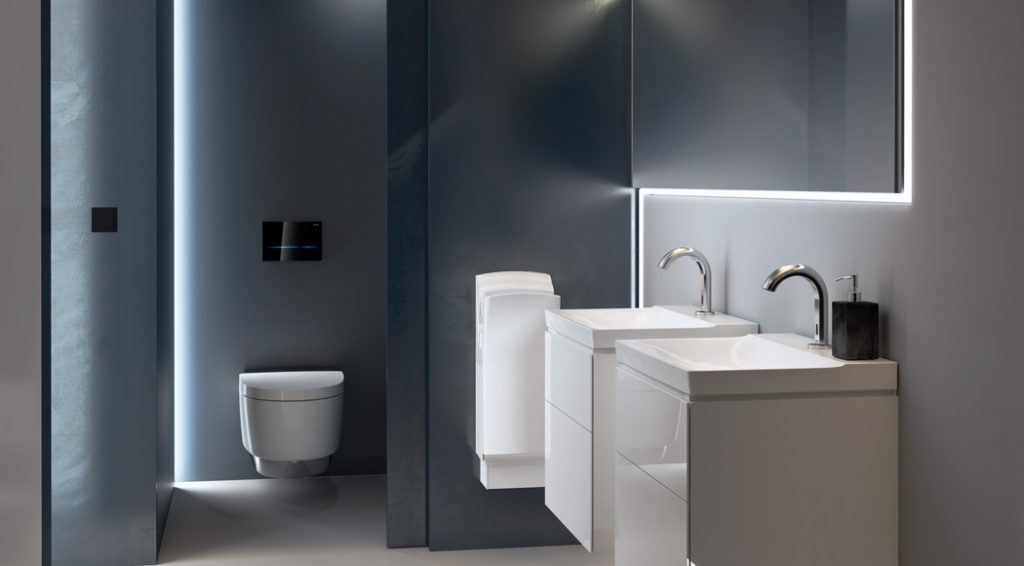 phot: geberit