modular room concept
the iconic and modular concept of visitberlin's tourist info in the huboldt forum combines design, sustainability and maximum flexibility. The central room elements are a multi-dimensional media installation, flexible displays and a multifunctional, individually customized furniture line. graft brandlab's design met the comprehensive requirements for functionality and flexibility.
It consists of modular flight cases, individually designed and manufactured to serve as consulting desks and displays. Fitted with rugged wheels, the counters, product podiums and shelves can be set up in various configurations and the system can be expanded as needed.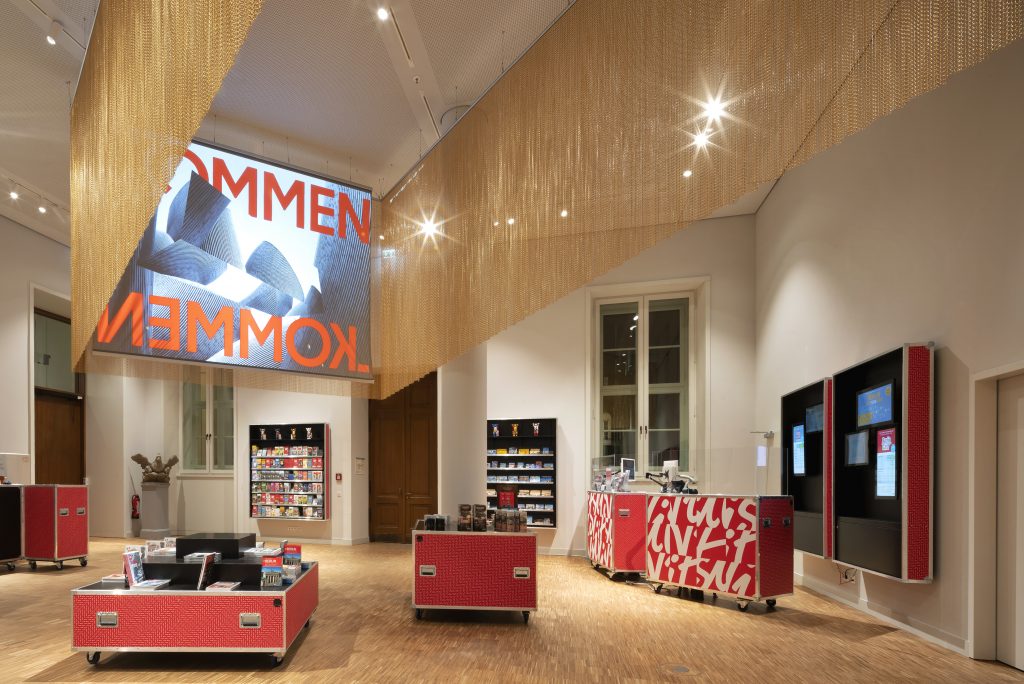 remix of the visitberlin corporate design
a striking feature of the new design is it the bright red wrapping of the flight cases with a reinterpretation of the visitberlin logo.
projection cube with historical reference
at the center of the action: a floating projection cube, reminiscent in proportions and color of the copper-mirrored facade of the legendary "palast der republik". berlin's diverse faces and stories are projected into this shiny metallic installation as a moving berlin panorama.
thousands of copper-colored chain links form a perspectivedistorted cube, which is complemented by dynamic 3d animations. viewed from outside the building, diffuse light patterns attract attention and pique the curiosity of visitors to the humboldt forum. the rollout of this new concept is in planning.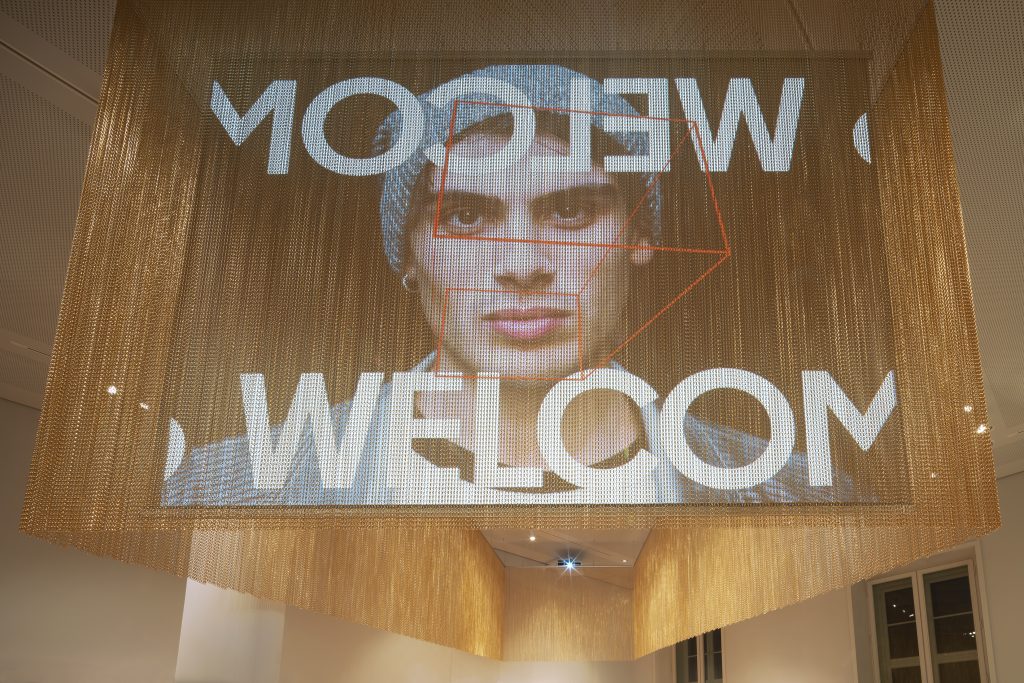 burkhard kieker, managing director visitberlin: "the new tourist info in the humboldt forum is an ideal contact point for our guests."