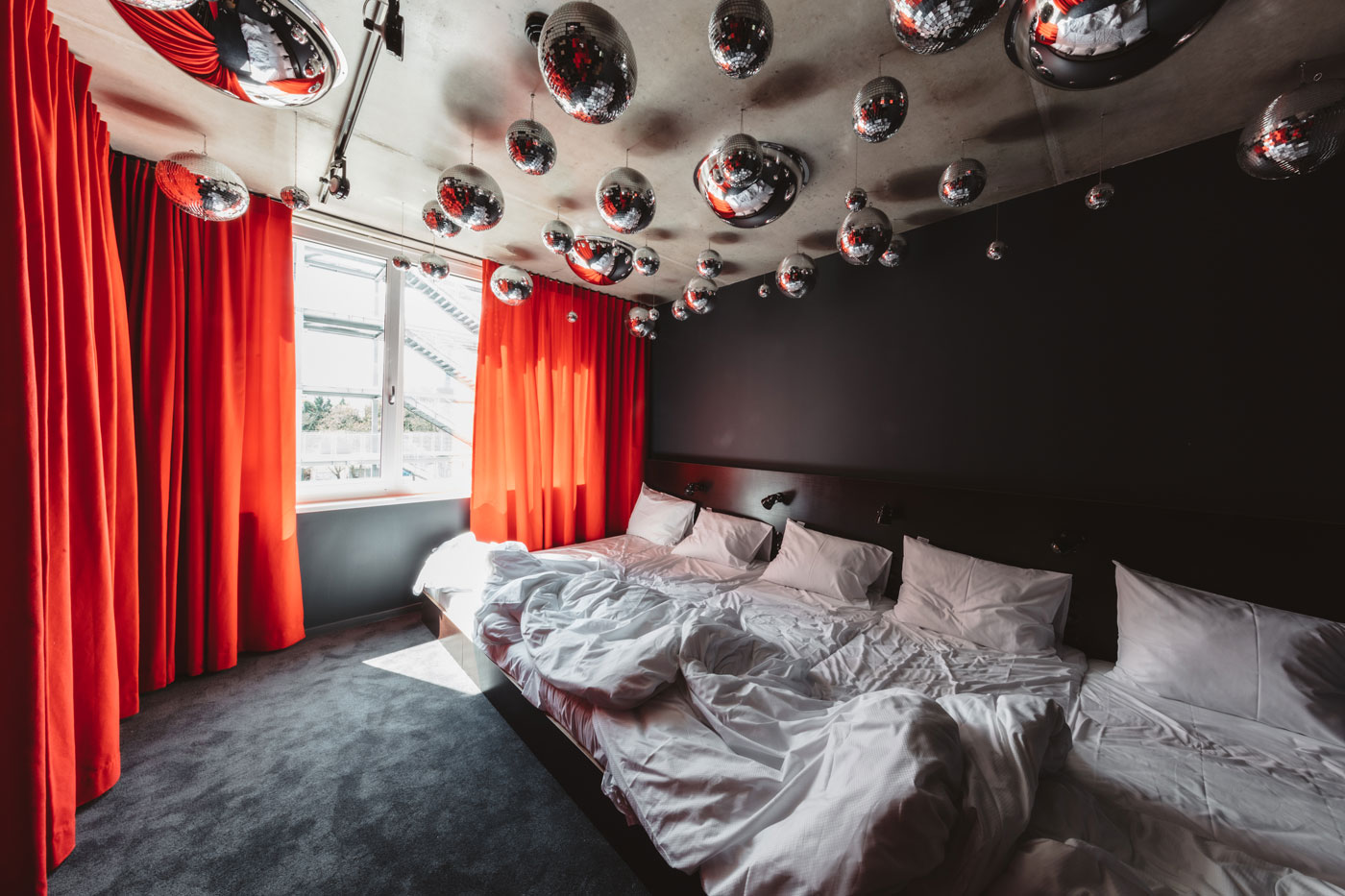 Superbude in Vienna combines hotel, hostel and home
Right at the Wiener Wurstelprater, after five years of planning and implementation with attention to detail, the doors of Superbude are opening. The hybrid concept unites the comforts of a hotel, the vibes of a hostel and the feeling of home in seventeen different room types and 178 rooms, which are called Buden (booths) here.
The interior design duo Laura Karasinski of Atelier Karasinski and Gerd Zehetner of archiguards have planned the creative rooms. The implementation has been overseen from the very start by the hotel furniture experts Bachhuber, who have realized original ideas. Whether you go for glamping rooms with double beds in a caravan look, reading rooms with view of the Prater, bunk beds in the family rooms or theme rooms with one extra-large bed for up to five people: Superbude is going to make hearts beat faster.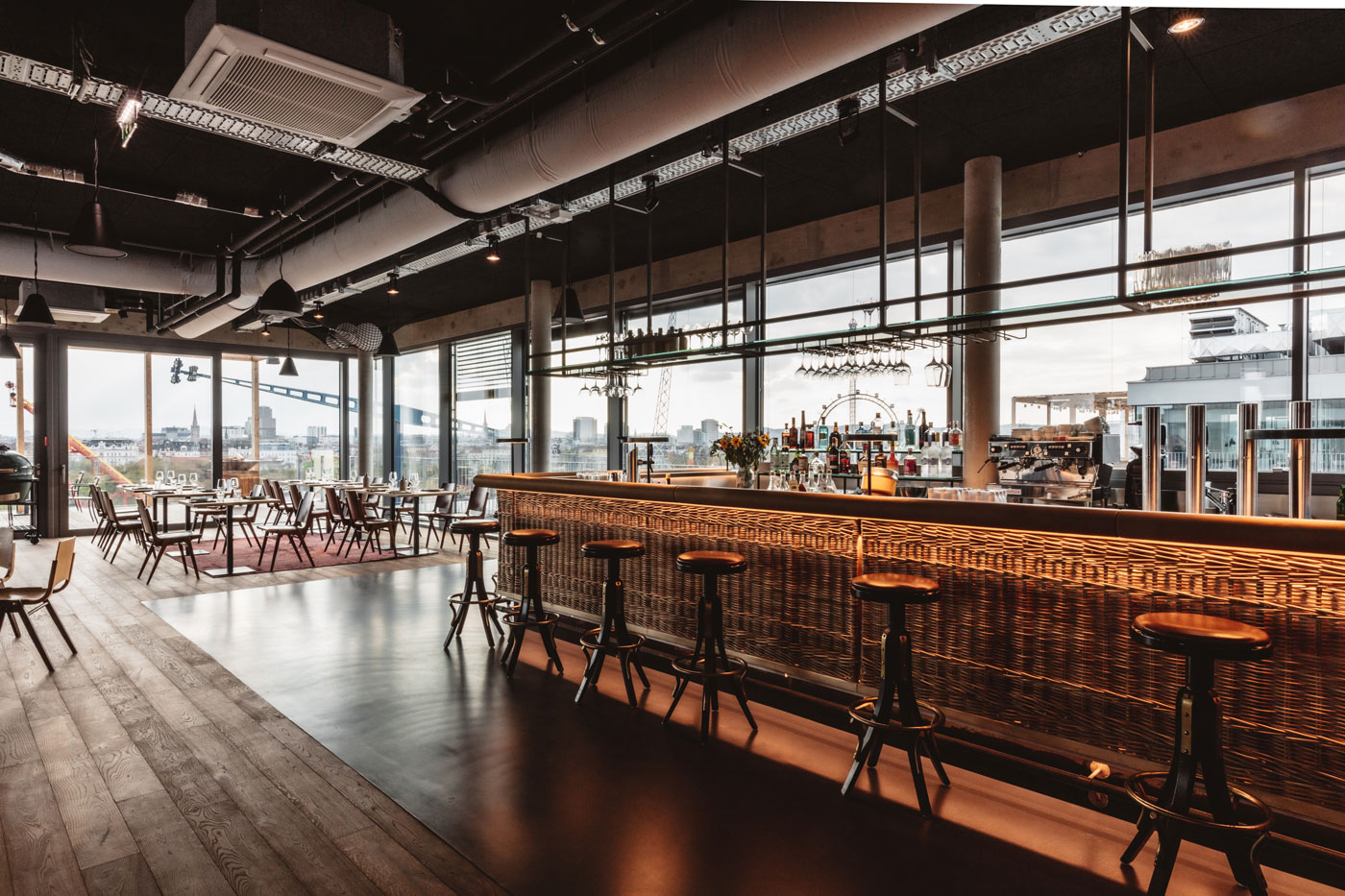 Creative together
Superbude has furnished rooms together with Supersense (shop, manufactory and event space), FM4 (youth culture radio station of the Austrian Broadcasting Corporation), the Falter (Viennese weekly newspaper) and the Atelier Karasinski (design studio). Additionally, the students of the class for ideas designed the wallpapers and you can see them in each of the rooms. Artists can move into the in-house atelier and assimiliate themselves into the dynamic development of the space. You can also find two conference rooms available for extra visionary meetings.
The lobby is not only the neighbourhood's living room, but also home to the all-day breakfast café BRENNER. With a knack for the absurd and bizarre, secondhand furniture and a small stage, the lobby becomes a place to meet – for neighbours, travellers and new friends.