They say that the best views come after the hardest climb, and perhaps the location of the offices of Carbone Interior Design AG have provided inspiration for the exceptional designs produced by this renowned company.
Located high in the mountains in the Swiss village of Wolfhalden with stunning views over Lake Constance, Carbone Interior Design AG was founded in 2000 by Claudio Carbone. The companyis now in new hands, but the philosophy of its founder and inspirational leader lives on – to embrace the unaffected, natural world with all its natural beauty, and to avoid the artificial and the stilted, which is boring and bland.
Such instincts served Carbone well in setting Carbone Interior Design AG on a path to providing the very best in luxury designs. Whether it is luxury apartments, five-star hotels, world-leading spas or fine-dining restaurants, the company is one of the most sought-after design offices in Europe. This is why it has been awarded the prestigious accolade by Luxury Lifestyle Awards 2021 of The Best Luxury Interior Design Studio in Switzerland.
Carbone Interior Design AG might have its studio in an 18th century property complete with a former cow shed, but this environment has proven to be a rich and fertile one when it comes to creating thoroughly contemporary designs.
Mentioning just a few of these projects is to take a whistle-stop tour through some of central Europe's premier luxury hotspots. Inspired by the impressive mountains in Montafon, Austria, Carbone Interior Design AG created simple but stunning interiors for the luxury hotel and its high-end spa Alpenhotel Montafon, which is designed to sooth weary minds as well as bodies. The luxury resort Grand Resort Bad Ragaz benefited from Carbone Interior Design AG's multi-talented team of designers in its luxury suites, guestrooms and its restaurants, while guests at the Aurora rooftop bar in the Andaz hotel, Vienna, have Carbone Interior Design AG to thank for the warm, cosy and stylish ambience, making it the ideal place in which to escape the stresses of everyday life.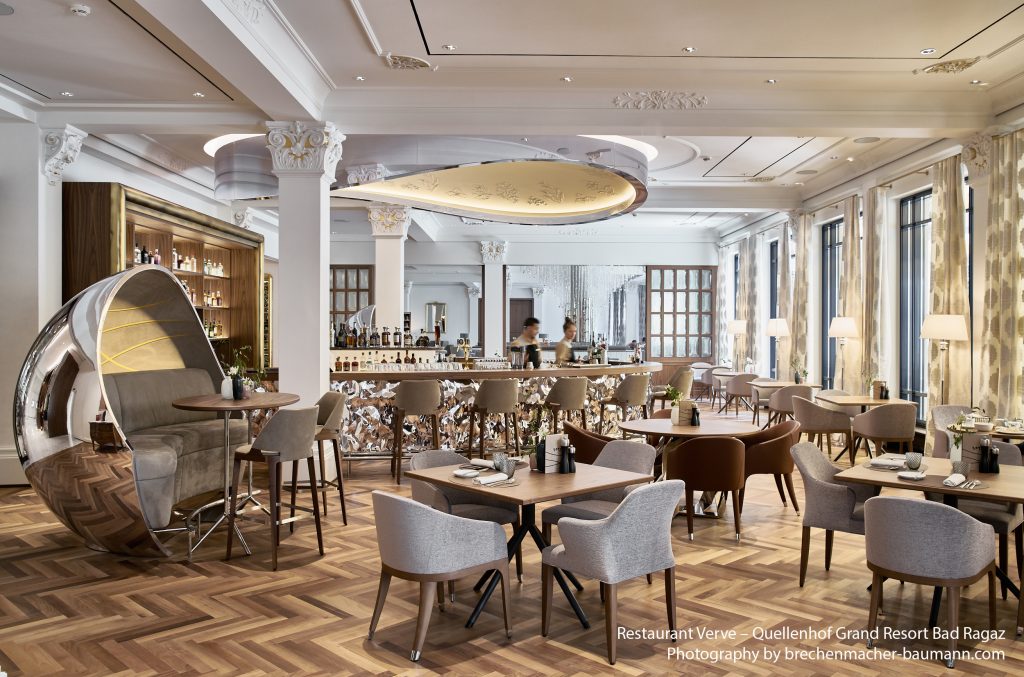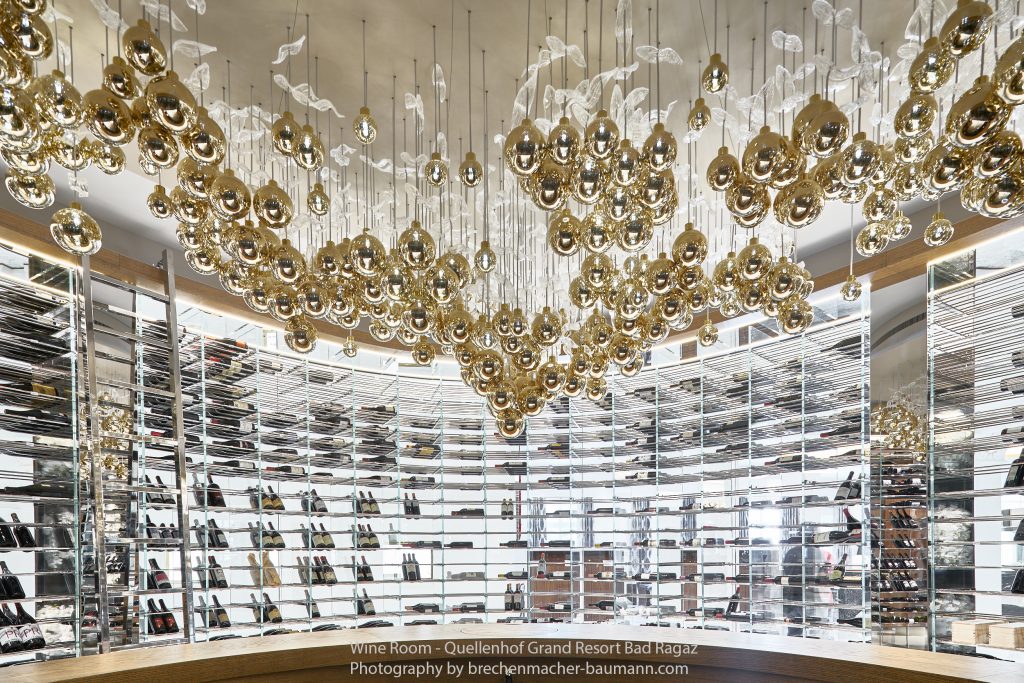 The list of hotels which Carbone Interior Design AG has worked its magic reads like a roll-call of the finest in European hospitality, with The St Regis Mardavall resort, Mallorca; the Mont Cervin Palace in Zermatt; the famous Palace Luzern; and Marriott hotels in Zurich, Vienna and Berlin all on the client list. 'Many hotels are bad copies,' Claudio Carbone once memorably declared, but the work of the team at Carbone Interior Design AG has ensured that these projects are anything but poor imitations but showcase the very best in luxury design, style, fabrics, furnishings and lighting.
It isn't just luxury hotels which have benefitted from the taste and experience of Carbone Interior Design AG – private residences and commercial offices have also been treated to the unique flair and attention to detail of this luxury design studio. Carbone Interior Design AG believes that concepts such as warmth and a sense of security play a vital role in interior design, so it works hard to create spaces of protection and safety.
'Trust yourself and your feelings – then ambience, interior architecture and design will take shape,' says Carbone Interior Design which has embodied these values from the very start. Above all, the company believes that: 'Every room has a spirit, a body and a soul,' and it is in exploring the possibilities of interior design that motivates and sets Carbone Interior Design AG apart from the rest.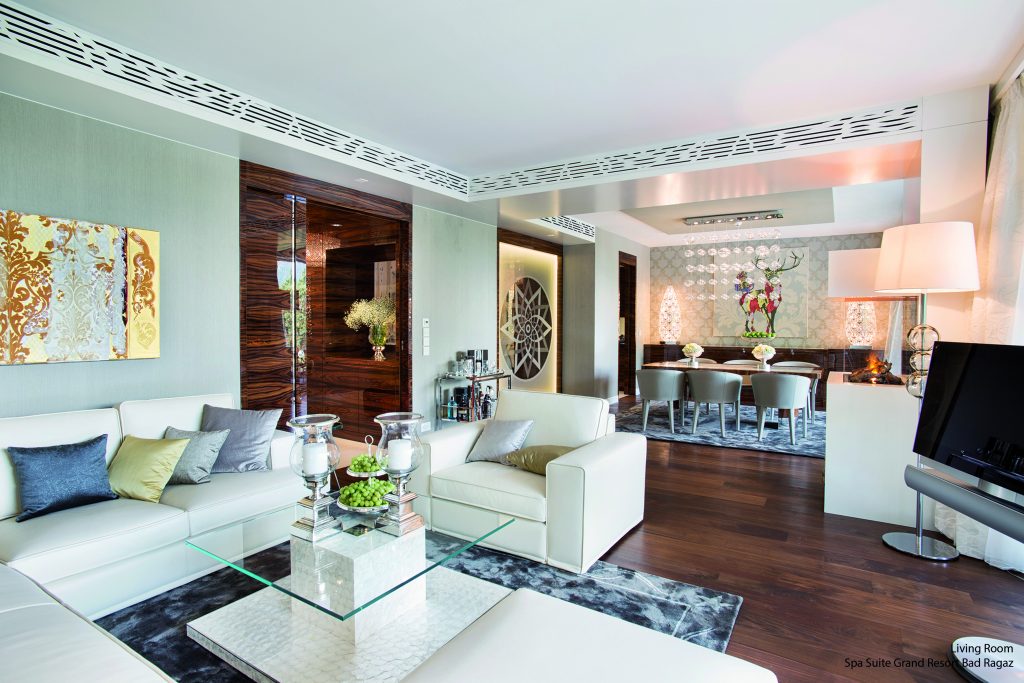 About Luxury Lifestyle Awards
Luxury Lifestyle Awards is a global award selecting, recognizing, celebrating and promoting the best luxury goods and services all over the world. The goal of the company is to connect people with the best of luxury. LLA has evaluated more than 10 000 various goods and services in 400 categories from 60 countries and analyzed the results to give you a TOP list of the best of the best in the world. Such world-renowned brands as Chanel, Dom Perignon, and Ferrari were proudly named winners. The victory brings companies status and recognition, global promotion and exposure to an entirely new market of customers.